Museum of Life and Science and Ellerbe Creek Trail are located within the neighborhood boundaries.
1.6 miles to Durham Central Park (Farmer's Market, Geer St. Gardens, Fullsteam Brewery, Historic Durham Athletic Park).*
.3 miles to Durham's friendly vintage grocer and butcher, King's Red and White.*
1.8 miles to Duke Regional Hospital.*
2.1 miles to Duke's East Campus.*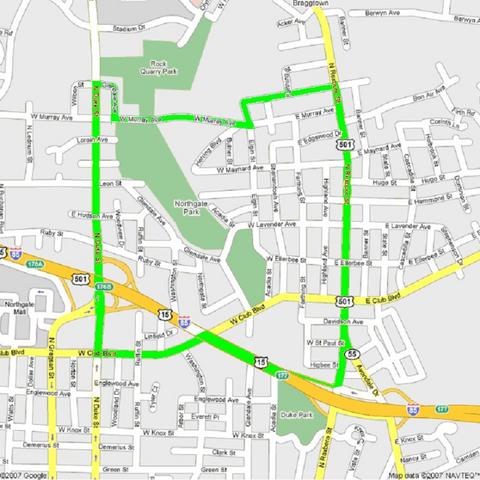 Google Map link to Northgate Park
*Miles measured from corner of Arcadia St. and Club Blvd.